Starting November 10th, Tuesday & Thursdays 9-11am
You can bring your own group or come by yourself.
Cost: $8 per player with player bringing their own racket (this price will not be pro-rated) or $10 per player includes racket rental.
For more information on Pickleball go to www.usapa.org
*Our facility is also available for rent for Pickleball Parties!*
FREE TENNIS CARNIVAL & OPEN HOUSE
December 5th 2:00-3:30pm
Carnival is for 1st-8th graders
Games & Contests!! Hit off the ball machine!
Learn how your child can get involved in the sport of tennis.
Carnival conducted by 3 Certified Tennis Professionals

Break a String?
Let our racquet technicians take care of your string problems.
Call the club to set up an appointment today.
FoxCreek Family Tennis Center provides indoor tennis play, instruction and all tennis services for its members. If you are looking for private lessons, a clinic, want to join a league, we offer it here for our juniors and adults. We also offer non-member pricing!
Call the club for imformation today! 440-282-8366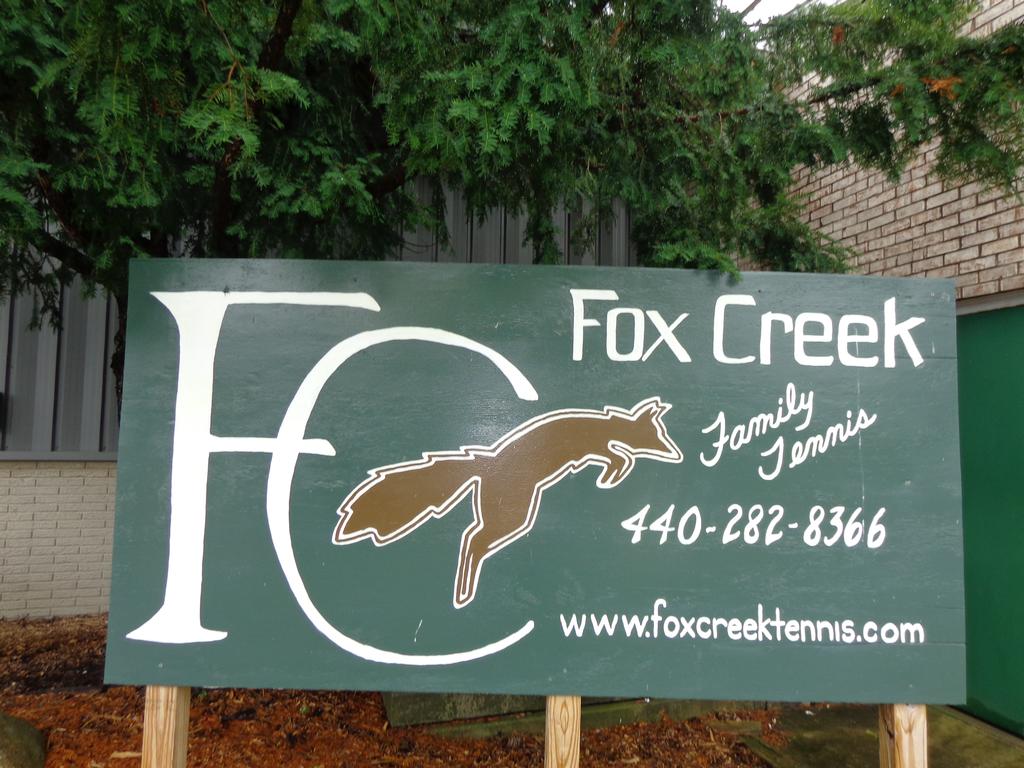 FOXCREEK FAMILY TENNIS CENTER
Please take a few minutes to Register on our Tennis Website!
Registered members of the Fox Creek website will receive emails about upcoming events and programs.
Please note: to contact us send messages via the contact us tab. However, unless you register, you will not receive event and program information.