Junior Holiday Tennis Camp

Tuesday December 26th- Thursday December 28th

3rd-8th Graders 12:00-2:00pm
High School 2pm-4:30pm
$30 pay as you go non-members
$25 pay as you go members
Beginners are welcome! Groups will be divided by age & ability. Racquets will be provided to those who need one.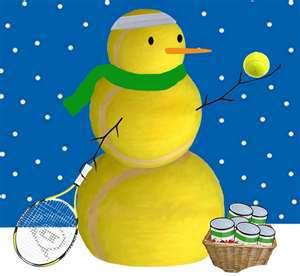 Drills....games....fun for all!
Junior Clinic Schedule

Try Tennis Program: 6 week program for 8-13 year olds for total beginners and players with very little experience
Junior Stars: Players 8-13 years old that have had instruction but are not ready for match play. Also for players that have exceled in other sports.
Advanced Junior Stars: Players that are 9-13 years old and can rally and play points.
Check out our Junior Clinic page for detailed information!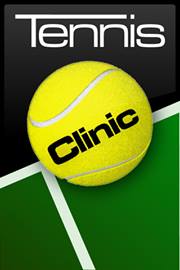 High School Tennis Drill & Match Play
Every Saturday2-4pm & every Sunday 3-5pm
Cost: $20 non-member, $17 members
Break a String?
Let our racquet technicians take care of your string problems.
Call the club to set up an appointment today.
Steve Procner's Kids Pitchers Camp
Friday December 1, 2017

6:00-9:00pm, Ages 10-13

Saturday December 2, 2017

2:00-5:00pm, Ages 7-9

Cost: $45
Only 15 spots available for each camp

Visit our Pitchers Camp page for more information!


Steve Procner's High School Pitchers Camp
Saturday December 2, 2017
6:00-9:00pm
Cost: $45 per player
Only 15 spots available

Visit our HS Pitchers Camp page for more information!
Holiday Hours
Wednesday November 22nd 9am-8pm
Thanksgiving Day 9am-2pm
Friday November 24th. 9am-9pm
Saturday November 25th. 9am-5pm
Sunday November 26th. 9am-5pm
FoxCreek Family Tennis Center provides indoor tennis play, instruction and all tennis services for its members. If you are looking for private lessons, a clinic, want to join a league, we offer it here for our juniors and adults. We also offer non-member pricing!
Call the club for imformation today! 440-444-0465 club or 440-522-5610 to text or call Billy Levi

PICKLEBALL SCHEDULE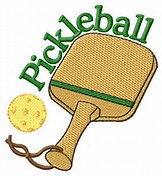 Tuesdays 9-12noon,

Thursdays 9-12noon, Fridays 9-12noon and 6-9pm,
Saturdays 6-9pm, Sundays 2-5pm
Cost: $5 per person, equipment provided if needed
For more information check out the Pickleball Schedule page.
Please take a few minutes to Register on our Tennis Website!
Registered members of the Fox Creek website will receive emails about upcoming events and programs.
Please note: to contact us send messages via the contact us tab. However, unless you register, you will not receive event and program information.