FoxCreek Family Tennis Center provides indoor tennis play, instruction and all tennis services for its members. If you are looking for private lessons, a clinic, want to join a league, we offer it here for our juniors and adults. We also offer non-member pricing!
Call the club for imformation today! 440-282-8366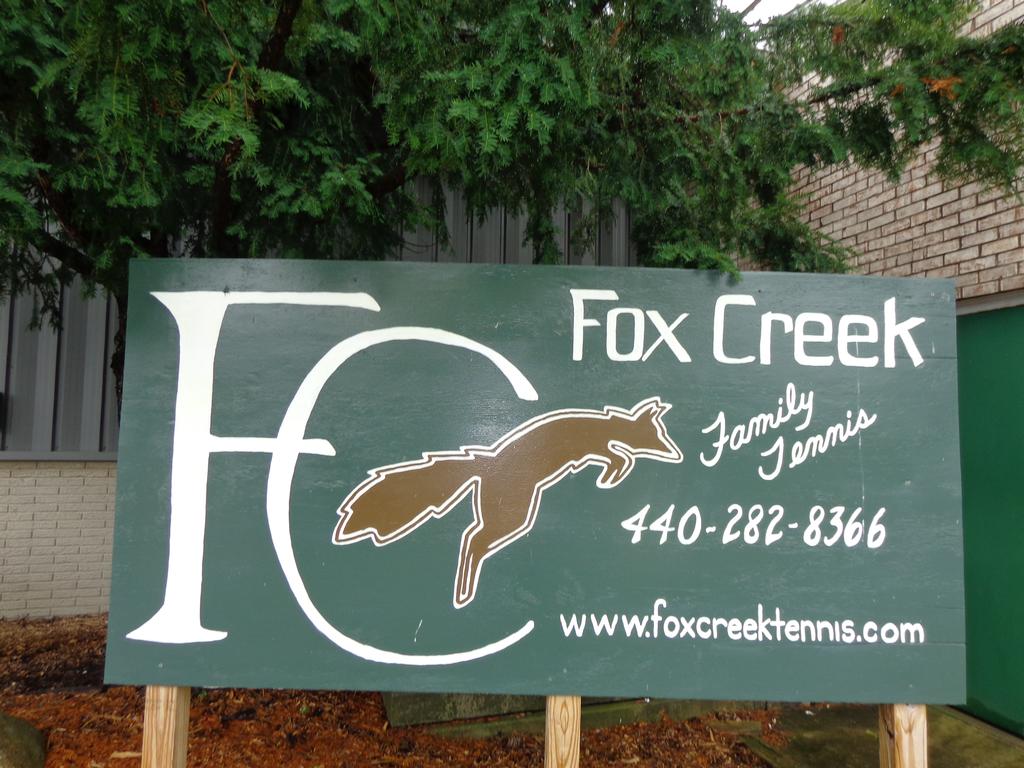 FOXCREEK FAMILY TENNIS CENTER
Please take a few minutes to Register on our Tennis Website!
Registered members of the Fox Creek website will receive emails about upcoming events and programs.
Please note: to contact us send messages via the contact us tab. However, unless you register, you will not receive event and program information.
Upcoming USTA Sanctioned FoxCreek
Junior Tournaments!
Boys Singles, 12-18, FMLC
Girls Singles 12 & 14, FMLC
FoxCreek Junior Fall Open
September 12, 2014
#850080214
FoxCreek Fall Classic
October 17, 2014
#850080414
FoxCreek Junior Championships
Register to play on the USTA site today!

FoxCreek Announces our new Head Pro...Meet TODD FERKOL!!
Todd comes to Foxcreek from the east side of Cleveland. He has over 20 years of teaching and coaching experience. Todd loves to teach players of all levels, from using the orange dot balls for the beginners and little ones to coaching highly ranked players from northeast Ohio including some nationally ranked. Todd also coaches Hawken School varsity boys tennis where one of his doubles team won the state doubles title in 2013. That same year Todd was named conference coach of the year. Todds students love his seriousness about the game of tennis, but enjoy his enthusiasm which makes the game so much fun. Todd also served his country during the Gulf War.
Break a String?
Let our racquet technicians take care of your string problems.
Call the club to set up an appointment today.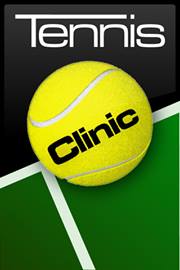 Fall Junior Clinic Schedule is out!
We offer junior clinics for Lil Champs, Junior Stars, Advanced Junior Stars, and Advanced/High School Tennis Program.
Visit our junior clinic page for group information.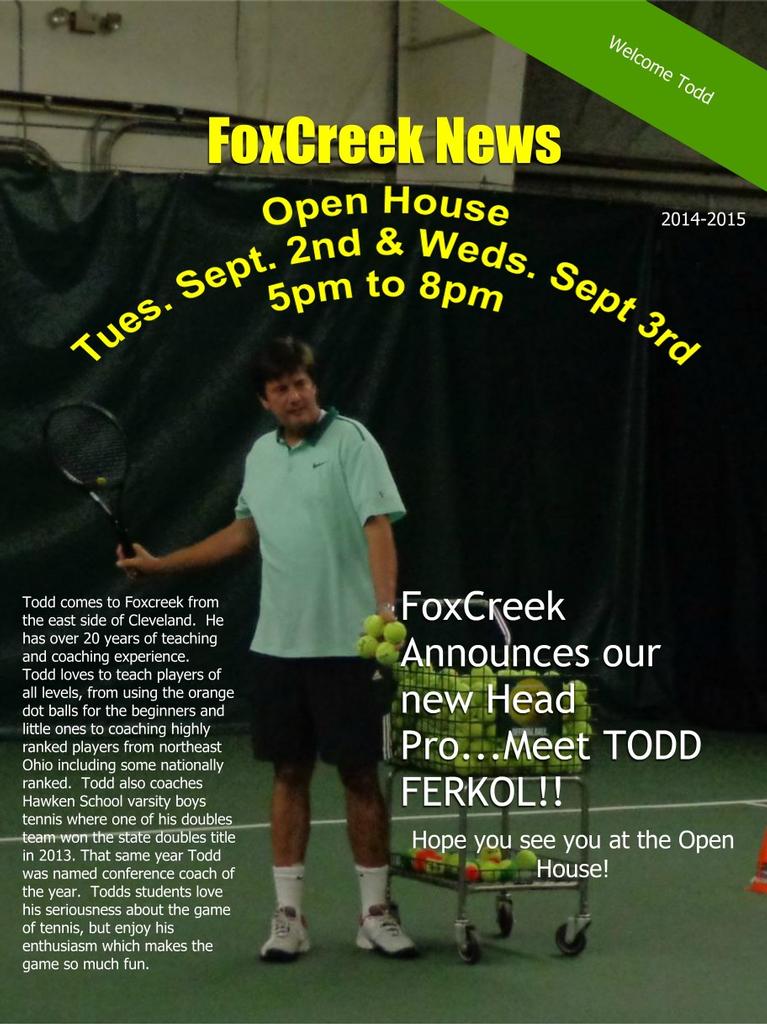 Free tennis clinics
Free tennis evaluation for junior players. This will help in placing your child into appropriate clinic level.
Free pizza and snacks
Join the fun!!!
Co-Ed Drill starts back up on September 17th
Wednesday Nights
6:30-8pm
Fast paced tennis drill for men and women, 3.0-3.5 players. $24 includes free drink at the bar for members. Non-members $26.